One of the perks of being a professional photographer is meeting and working with wonderful people. Like, for example, Dan Cashman.
I first ran into Dan over a decade ago when, as a photographer for the Bangor Daily News, I was dispatched to the University of Maine campus, in Orono, for an article about a UMaine student who had started his own talk show on local cable tv.
Dan, who was only 19 at the time, was a huge fan of late-night talk shows, and in particular, The Tonight Show with Johnny Carson. Seems Dan had started his own Carson-esque talk show and it had really taken off. He had the desk, the pencil jar he futzed around with, an Ed McMahon-like sidekick in Rich Norton, and even a house band in The Lidral Trio, that played during the breaks. Dan was witty, and his team was obviously having fun with the show, and as I returned to the paper with my pictures I told myself "this guy is going places. I'll hear his name again."
"The Nite Show" had an impressive five-year run, establishing Dan as a bit of a Boy Wonder in the Bangor area.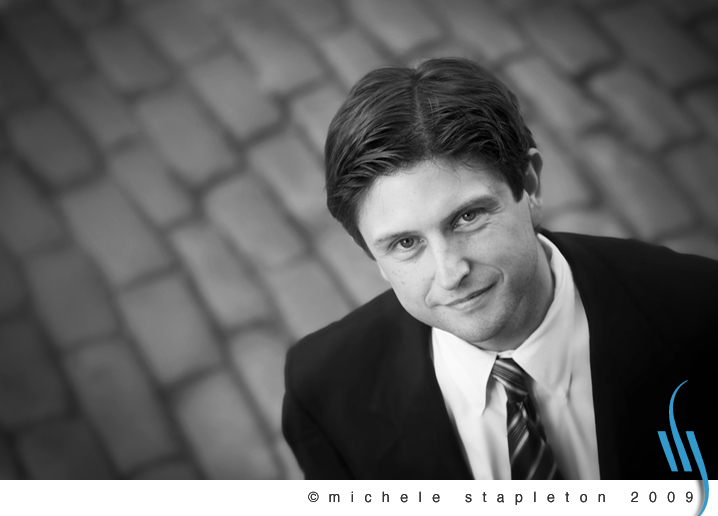 While still in college in the late 90s, Dan landed a prestigious internship with Don Imus. This was at the peak of Imus' popularity, when the Imus show was simulcast on radio stations and MSNBC. Imus took his show on the road, and during a live broadcast from the Bangor Auditorium, Dan had the guts to ask the popular broadcaster about interning on his show. Nine months later Dan was in New York working for the I-man.
After graduating with a degree in mass communications Dan joined Cumulus, a national broadcasting group with five radio stations in the Bangor market. He started as promotions director for the five-station group, and worked his way up to program director of WBZN, along the way winning several awards from the Maine Association of Broadcasters.
After five years with Cumulus, Dan got snapped up by Maine Governor John Baldacci, to come to Augusta as the Governor's assistant press secretary.
Cut to summer 2006 and to Karen, a twenty-something bride-to-be who worked at Eastern Maine Health Systems with my former assistant Cristin. On Cristin's prodding Karen approached me about photographing her wedding. "Who is your fiance'?" I asked. "Dan Cashman" she answered, and I smiled. "I know who HE is! I've taken his photo before!"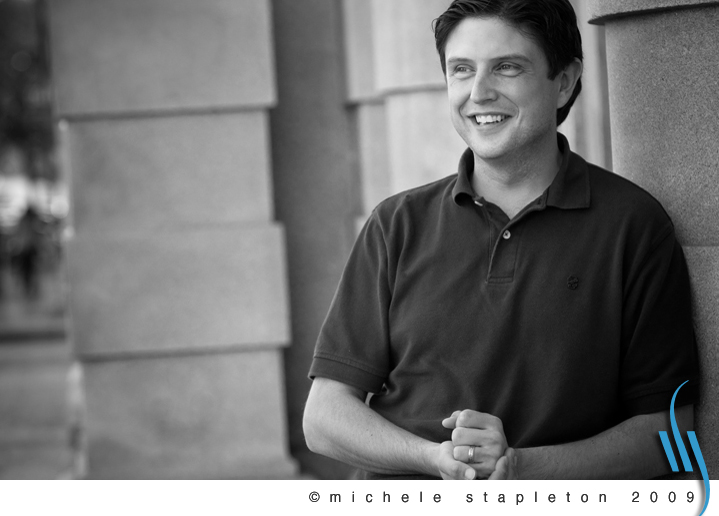 Seems Dan and Karen had met through UMaine, but not until after Dan graduated. Dan, working for Cumulus by this time, had been invited to speak to a communications class Karen was taking. Karen was immediately intrigued and asked a question. And got his business card. And came up with a reason to follow up. Dan, thankfully, was equally intrigued by Karen. By the time the two were engaged Dan was balancing the job in Augusta and the relationship with Karen, who lived in the Bangor area.
You learn a lot about a couple when you photograph their wedding, and I learned very quickly that Dan and Karen are well-organized, dependable, gracious, outgoing and hard-working.
One particular meeting I had with Dan and Karen came not long after Don Imus made national news with an offensive comment about the women's basketball team at Rutgers; since I knew Dan had worked for Imus I was interested in his take. It would have been very easy for Dan to pile on his former boss–like everyone else was doing–but he resisted. While he didn't excuse the remark, he didn't crucify Imus either: "He's not a bad person if you get to know him; he really does a lot of good for many people," referencing Imus' charitable work for kids with cancer. It was an admirable response.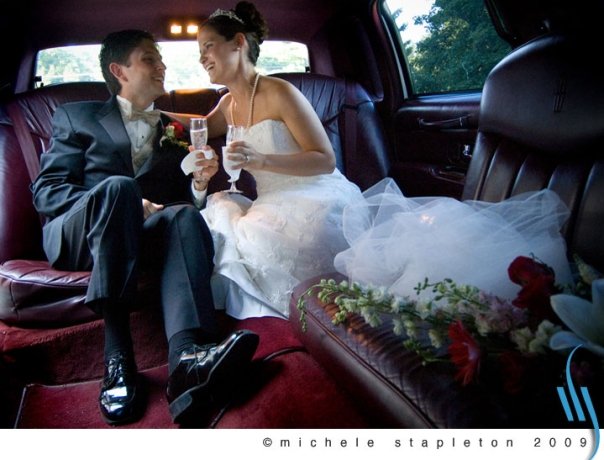 Their wedding was fun to photograph. Cristin assisted, and it was nice to see the Lidrals there and even Governor Baldacci, who was able to drop in for about an hour.
Fast forward to just a couple of weeks ago when Dan made a big announcement. After four years, commuting to Augusta is finally taking its toll; Dan's decided it's time to move on his dream to start his own public relations firm. Taking the experiences gained in Orono, in NYC, at Cumulus and in Augusta, Dan has started Cashman Communications. Located in Bangor, the agency offers a full range of PR services.
Having watched Dan conduct his affairs in the past with smarts, the highest ethics, a sense of humor, hard work, determination, and a positive outlook, I know all these wonderful qualities will serve him well in business. It was a pleasure to work with Dan recently to create photos for his new website, which will be coming soon to CashComm.net. I know that he will do a great job for the clients who are smart enough to choose him for their PR needs.