There's nothing like a rivalry, and this past weekend's Bowdoin v. Colby men's hockey game–at the sold-out Watson arena on a snowy February night–didn't disappoint.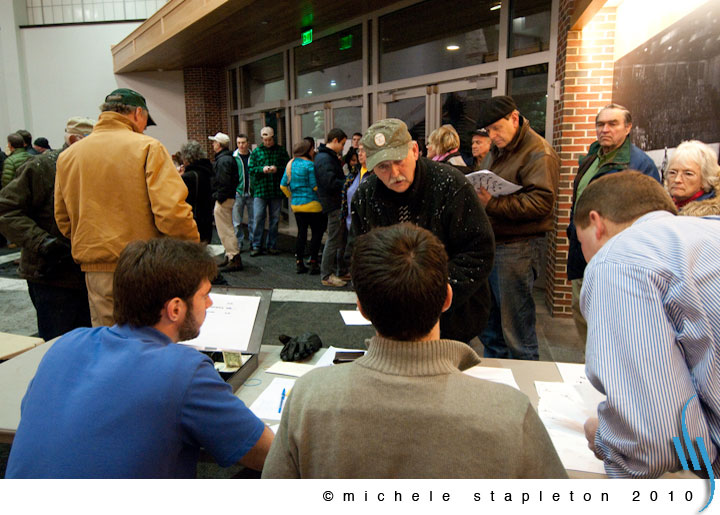 With the right to host next weekend's NESCAC finals hanging in the balance, the game incited all sort of craziness. Like fans who painted giant B's on their chests and players' names and numbers on their backs.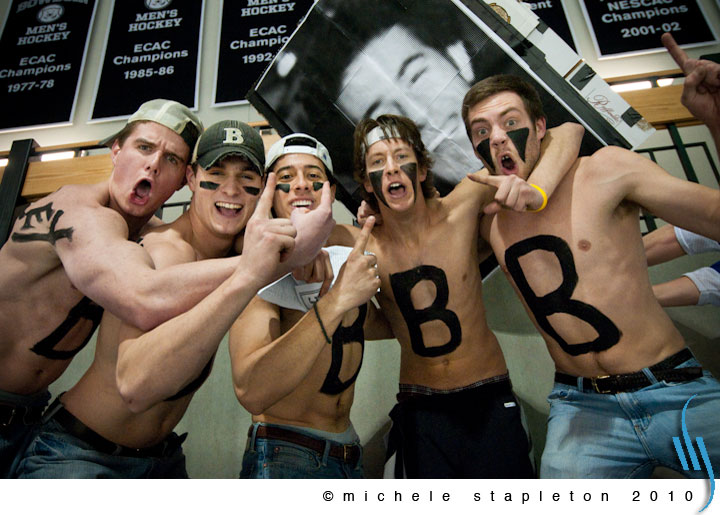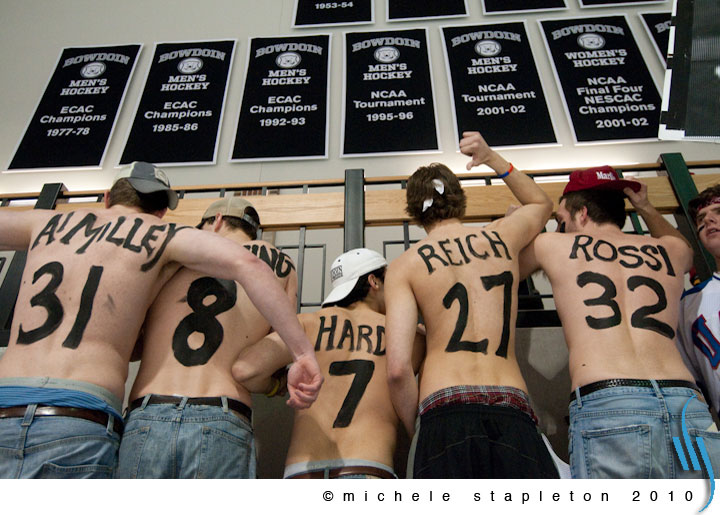 Polar Bears and B's showed up on faces and even fingernails.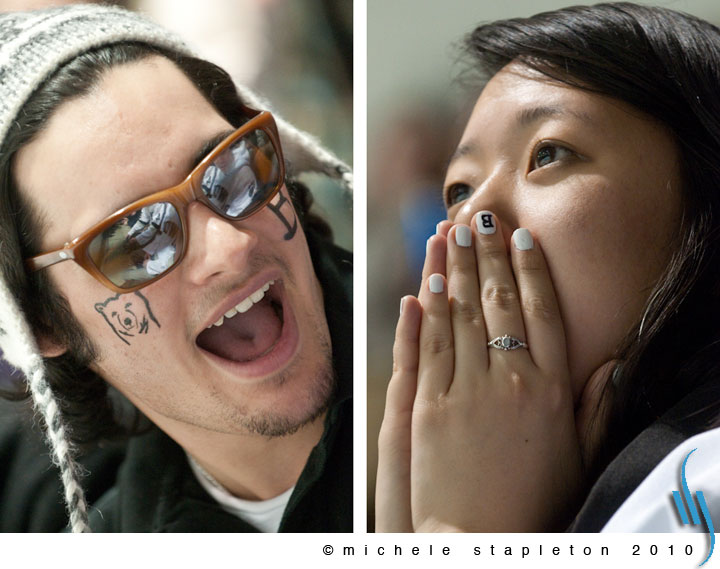 And then, there was that tee shirt with a special message for Colby.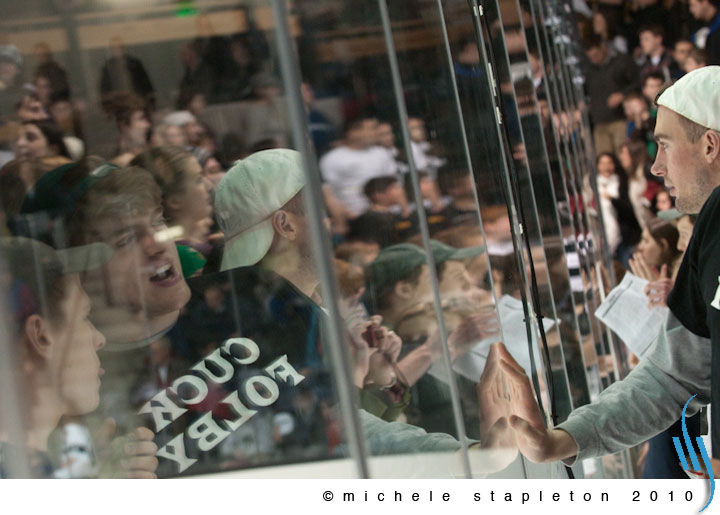 And, somehow it just seemed natural for a student or two to show up dressed as a penguin. Or as a banana.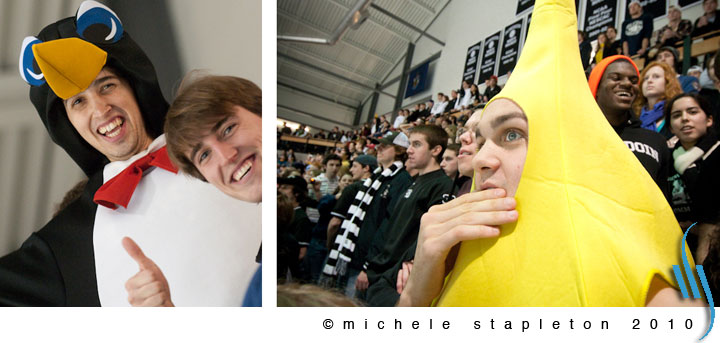 Alums and Bowdoin friends of all ages rounded out the crowd.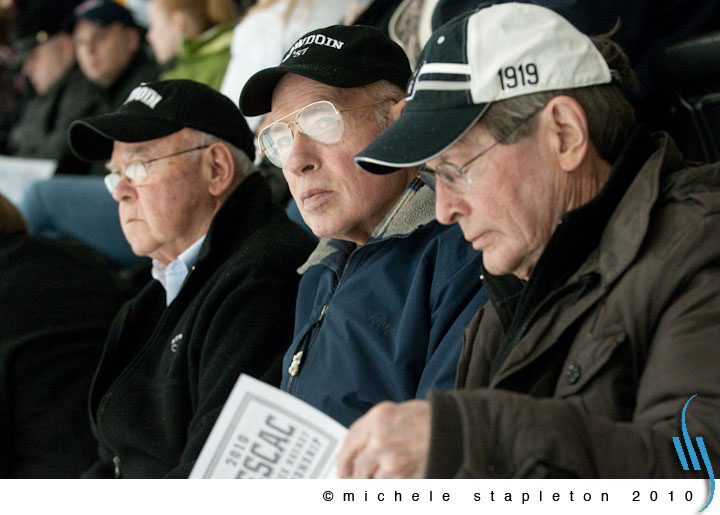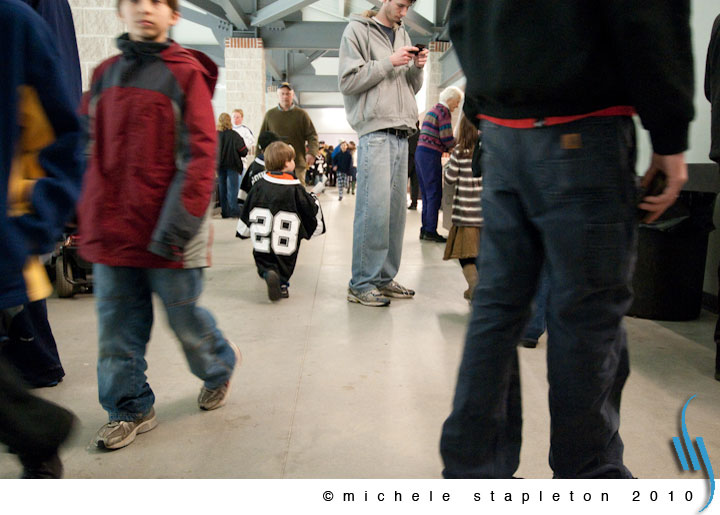 With Brian Beard of Creative Images Photography there to capture the sports action, I was free to work the area for pictures that captured the emotion of the game, on and off the ice.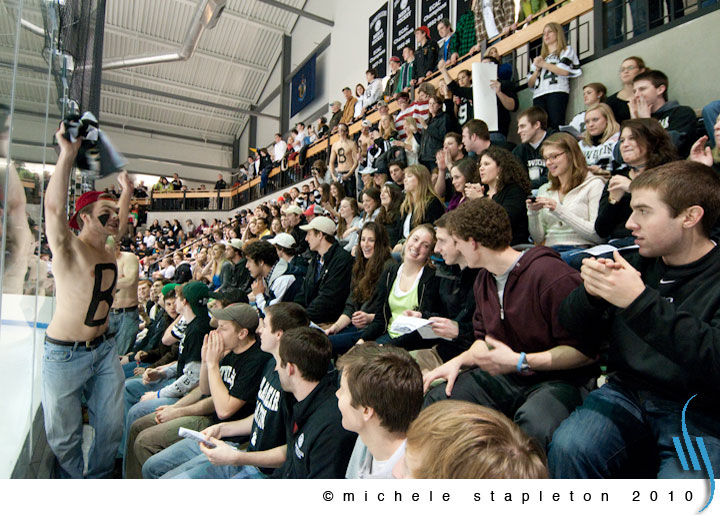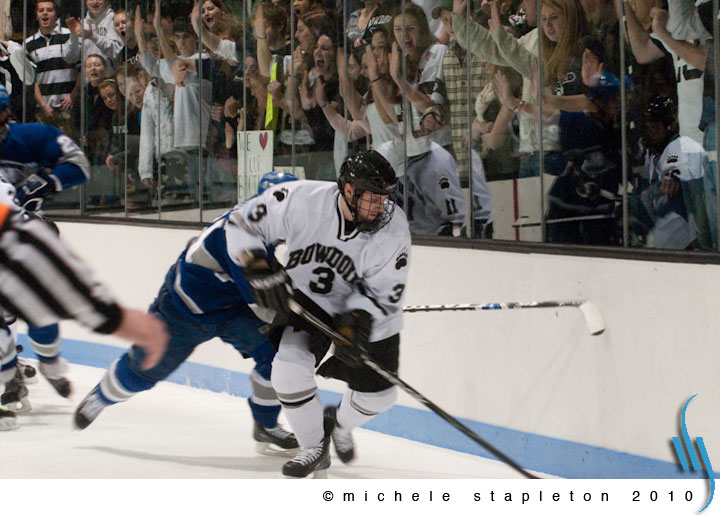 The roomy and brightly-lit Watson arena is a photographer's dream, offering great vantage points for photos.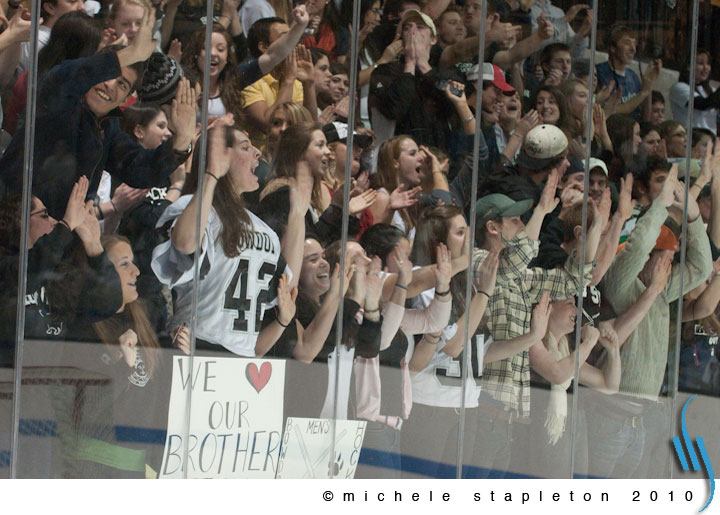 The roomy press box is great for capturing the play-by-play announcers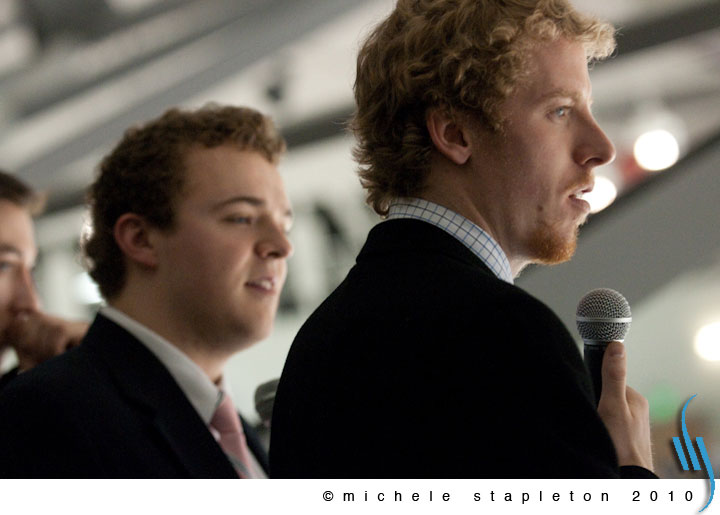 and for straight-on shots of the Polar Bench bench.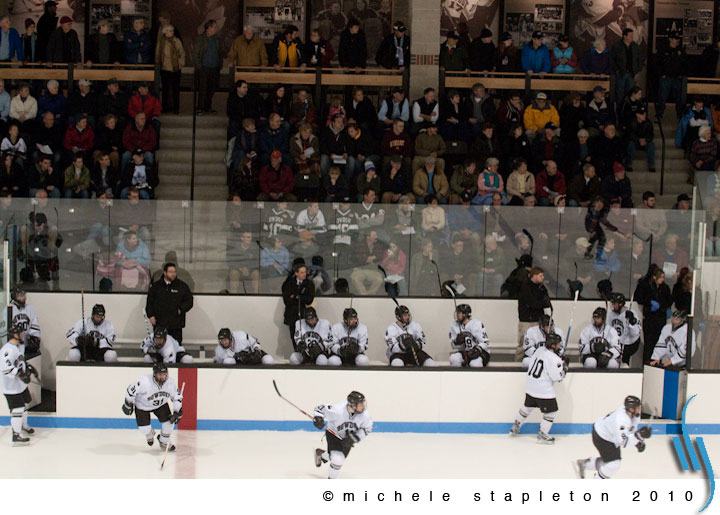 The emotion ran the gamut from quiet times during official time-outs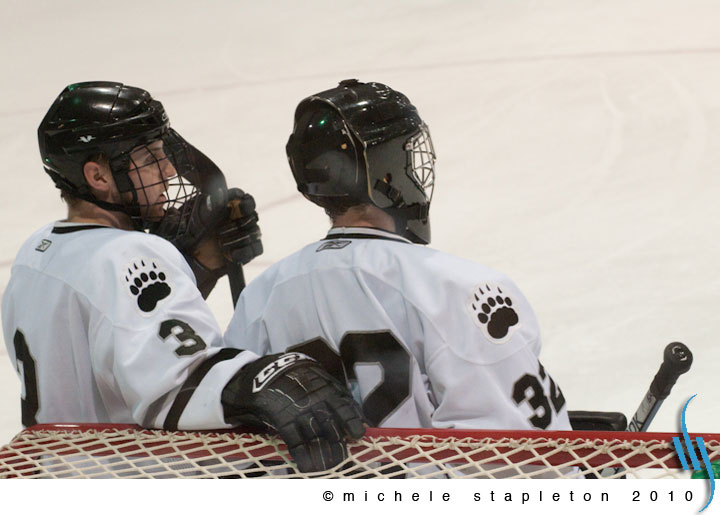 to animated cheering when the game was underway.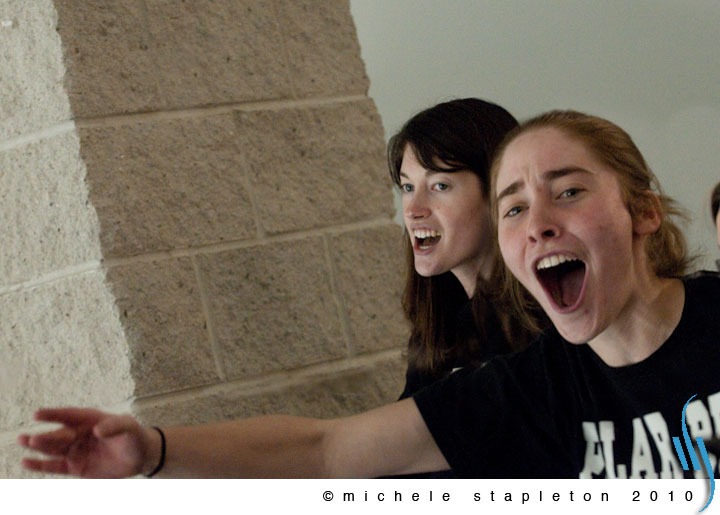 A third-period goal sent the game into overtime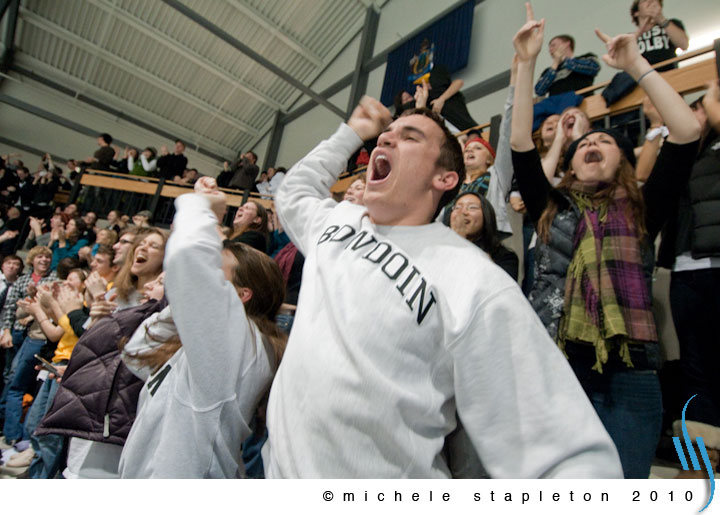 and the partisan crowd erupted when Bowdoin scored the winning goal in OT.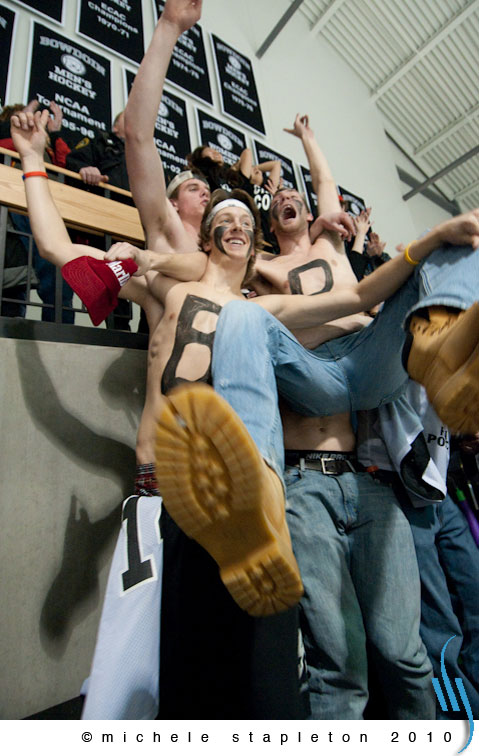 For information on tickets on next weekends' NESCAC final games, check the Bowdoin athletics web site.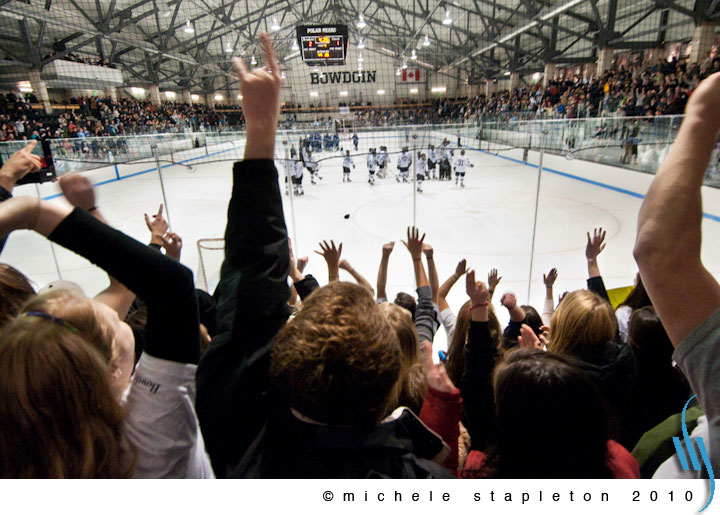 Here's forward Kit Smith signing pucks and tee shirts for local youth who hung around after the game.